Experience True Neck Pain Relief – Naturally
Pain caused by neck and shoulder tension plague at least 20% of the US population. While some discomfort in the head, neck and shoulders is caused by psychosomatic factors like stress, other causes of neck pain stem from poor posture, cervical disc degeneration, whiplash as well as injuries from sports and exercise.
Thankfully, medication is not the only option for those who want a safe and gentle solution to neck and shoulder pain.
The REAL-EaSE® Neck Support was specifically designed to be the safest way to relax the muscles of the head, neck and shoulders.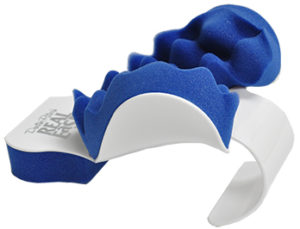 Just one minute using the REAL-EaSE® and you can experience a natural way to alleviate the tension that builds at the base of the skull causing tightness in neck and shoulders.
Try it for yourself Today!